Boost Positive Feedback and Keep Customers Happy with Crazy Vendor Amazon CRM Software
Amazon sellers create more sales, repeat buyers, and positive reviews (and prevent negative feedback) with a reputation for fast technical support to customer queries (and quick resolution of customer issues.) Create the superstar-level Amazon customer satisfaction your business needs to thrive with eCommerce tools to improve your digital office and automate mundane tasks.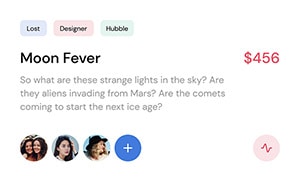 Centralize all your Amazon Messages in one place
Crazy Vendor CRM for Amazon combines customer messages from all your Amazon marketplaces into one ticket-based, multi-inbox CRM solution with benefits for your entire .
Additionally, you can integrate multiple other selling channels and social media channels, such as eBay, Shopify, Etsy, Facebook, and many more!
Put an end to dozens of open browser tabs and manage your customer service in a few clicks with a simplified, sales-driven workflow to sell your products effectively.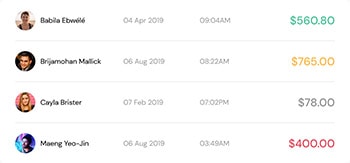 Automatically assign Amazon tickets and organize with custom filter views
By creating an organized and automated system for your support agents, you will save countless hours for your business. Using Crazy Vendor Amazon orders manager integration, customer service teams and fulfillment departments can sort incoming messages automatically according to their workflow.
When your business receives a new customer inquiry, your automatic Amazon CRM automatically assigns the new tickets to the correct customer service rep based on message text, customer and details, and order info. What's more, your Amazon CRM includes features that can modify tickets before assigning them to your service agents, creating a system of smart, selective requests from buyers.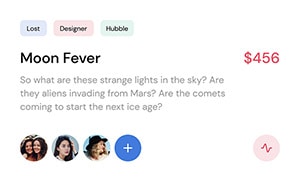 Auto responder and templates
Decrease reply times with Amazon auto responders and email templates
Create autoresponder replies and common answers that send to your buyers based on message content, item details, and order data, so your brand responds to common questions immediately without effort or delay. In addition, the Amazon CRM can dynamically fill customer info and order info into the text of your automatic Amazon replies.
Plus, you can create a collection of auto-personalized reply templates, answers, and branded sign-offs for your support agents to use that will significantly decrease response times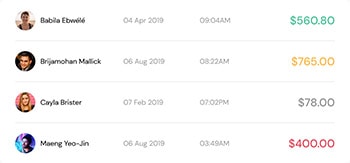 Analyze and improve your Amazon support team performance
Get the tools you need to create an efficient team and customer management plan for your Amazon business.
Organize and analyze your customer service team performance using tools that integrate directly with your Amazon CRM system. Easy charts and CSV downloads allow you to quickly see ticket activity, team participation, reply tallys, across multiple users and multiple support channels.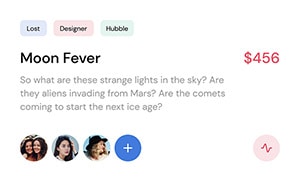 Multichannel Order Management
Manage and fulfill your Amazon orders fast.
Streamline your team's work by managing all your customer orders with the same Amazon CRM software you use for customer messages.
Every Amazon ticket includes an efficient details panel with
order data,
recent purchase history,
conversation history,
product info, and
shipping details,
Taking your team to even higher levels of efficiency, you can even refund, cancel, and take other order actions on the same page as the customer's ticket.